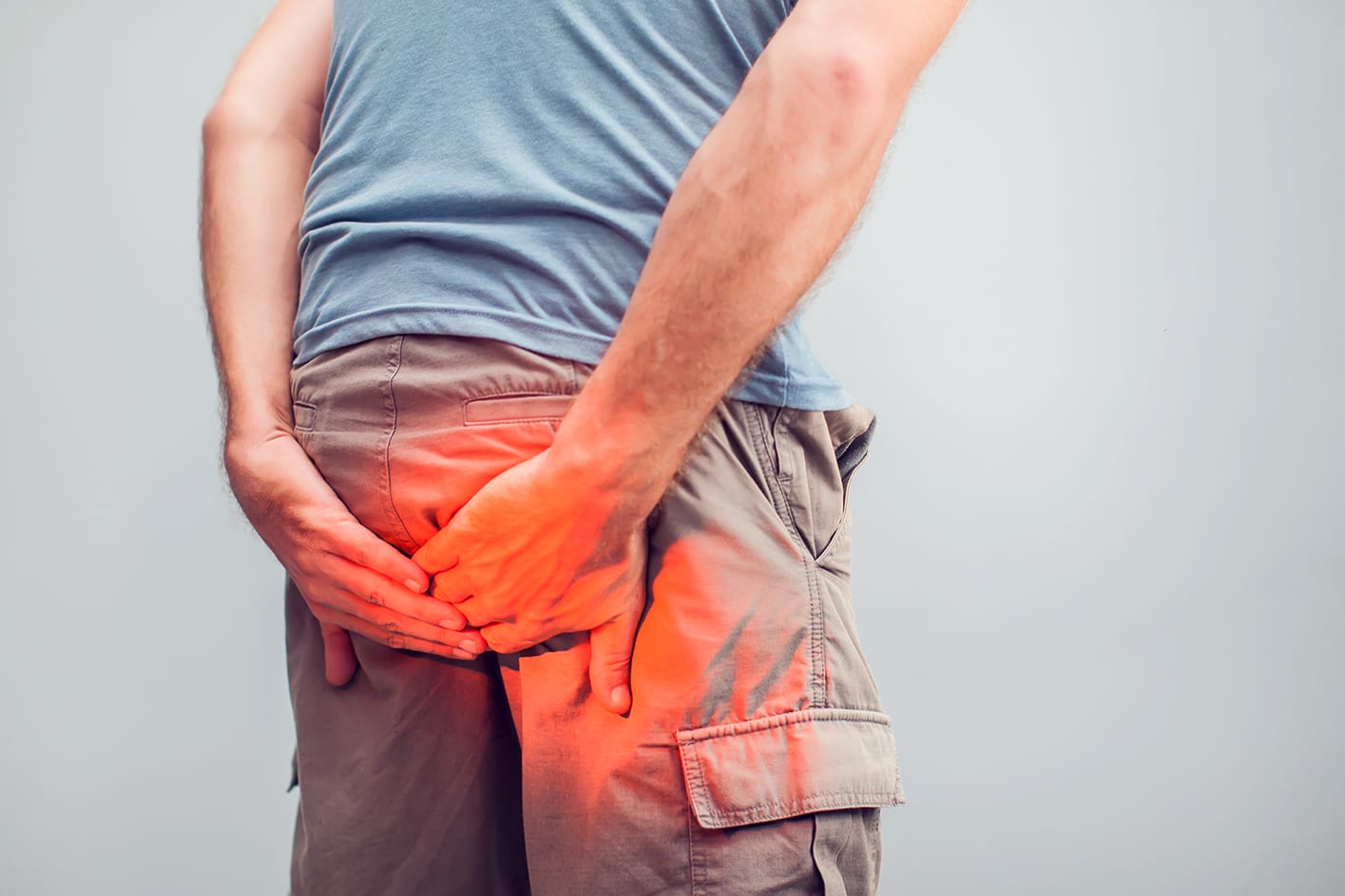 We offer our patients the most appropriate treatment option for the severity and anatomy of their haemorrhoids. Your surgeon will discuss each suitable procedure with you at your consultation and support you to make an informed choice.
Our treatment options include:
Rubber band ligation
Transanal Haemorrhoidal Dearterialisation (THD)
Rafaelo
eXroid
Conventional haemorrhoidectomy
Irrespective of the piles treatment offered, we advise our patients to adopt a bowel-friendly diet. This helps to soften stools so that they pass out of the body without the need to strain.
What our patients say
We take pride in our work, and patient satisfaction is very important to us. Thank you to everyone who has taken the time to gift us with feedback and words of thanks.
"I made an appointment with David McArthur when my perianal abscess kept returning after several operations over the past years. I luckily saw him on the same day as making my initial enquiry and he was very thorough in explaining my exact problem and gave me clear next steps. I was seen for an MRI quickly and the results came back quickly too. When the results came back David explained exactly the procedure I should have to give me the best chance of not having a flare up again and the potential risks. On the day of the operation David came to see me before and run over the operation and risks again. My recovery was quick and there were no complications and I am really pleased to say I've had no further issues so far. Out of the many surgeons and doctors I have seen about this issue, David was the most helpful and I could put my complete trust in him. Thank you David!"
"From the first consultation through treatment including a colonoscopy and banding of the piles the respect and quality of the treatment I received from David and all of his staff was exceptional."
"I was extremely nervous as I was not sure what to expect, but I needn't have worried, as from the moment I entered the treatment room I was put at ease by Mr McArthur and the nurse."
"May I take this opportunity to personally thank you and your team at Spire Parkway for the professionalism, care and comfort during my recent treatment and wish you all the best for the future."
"The whole process of my treatment was very professional and I felt at ease from start to finish, out of all my experiences within hospitals & private hospitals I can truly say that David McArthur and the rest of the staff went above and beyond.
This is the most successful treatment I have had and it really has changed my life (mentally and physically).
David knew exactly what I needed from my consultation and I was booked in for surgery within a week.
The recovery process was genuinely speedy and comfortable, David sent me a letter within a month for a check up.
I cannot thank David enough and I would highly recommend him."
Rubber Band Ligation (Banding)

-

effective & simple

This effective, simple treatment is suitable for Grade I and II haemorrhoids. It can be performed in the clinic or at the same time as an investigation of the lower bowel. The doctor inserts a special device into the anal canal which delivers a small, tight rubber band onto the base of the haemorrhoid to cut off the blood flow. The haemorrhoid will shrink and fall off, usually within a week. The patient may need more than one procedure to resolve the condition completely.
Transanal Haemorrhoidal Dearterialisation (THD)

-

painless & performed under general anaesthetic

THD is a painless procedure performed under a general anaesthetic. It uses a Doppler probe to identify the site of the haemorrhoidal arteries within the anal canal. Once located, the surgeon ties the arteries off with an accurately placed stitch. Further stitches are required to pull the haemorrhoidal tissue back up inside the anal canal.

In most cases, patients resume normal activities within 24 – 48 hours. After the procedure, some patients report mild discomfort in the rectal area and an urge to defecate. Both symptoms usually disappear within a few days.
For more information, please click here.
Rafaelo

-

minimally invasive & performed under local anaesthetic

The Rafaelo Procedure uses radiofrequency technology to reduce or eliminate the common symptoms of haemorrhoids (Grade I-III). It is a minimally invasive day case procedure, which typically takes no longer than 15 minutes to perform. It can be carried out using a local anaesthetic, with or without a mild sedative. Most patients report very little pain or discomfort, and they resume normal activities quickly.

The Rafaelo Procedure is a novel treatment, which means that there is limited published evidence about how well it works, its long-term effects, or how safe it is for treating haemorrhoids; however, it has been approved by The National Institute for Health and Care Excellence (NICE).

For more information, please click here.
eXroid

-

minimally invasive & straightforward

eXroid applies a gentle current (Electrotherapy) to the base of each haemorrhoid for up to ten minutes. During the procedure, the piles shrink. They often disappear completely, but if not, they can continue to shrink for a week or more following treatment.

The majority of eXroid patients say that this straightforward procedure incurs minimal or no discomfort. Sedation and anaesthetic are not required. The patient may need more than one procedure to resolve the condition completely.

For more information, please click here.
Conventional Haemorrhoidectomy

-

the gold standard treatment

A conventional haemorrhoidectomy is performed under a general anaesthetic, usually as a day case. The haemorrhoids are excised and the wounds left open to heal naturally over the next few weeks.

This technique is still considered the 'gold standard' and is thought to provide the most durable results. However, it involves tissue removal, so it is a more painful treatment than alternative minimally invasive techniques.

Performed under general anaesthetic, the haemorrhoids are excised and the wounds left open to heal naturally over the next few weeks.

A haemorrhoidectomy is thought to provide the most durable results; however, it is known as quite a painful procedure. Much effort has been spent in trying to make the operation more comfortable and it can now be undertaken as a day case in most instances.
What are the risks?
Specific complications of a haemorrhoidectomy can include:
Pain that can last for several weeks, although it usually eases off during that time
Constipation for a few days after the operation – this can usually be treated through dietary measures and laxatives
An infection of the operation site or the urinary tract
Scar tissue causing the anus to become tighter (stenosis)
Bleeding, either immediately after the operation, or that starts a week or more after the operation
The chance of complications depends on the exact type of operation you are having and other factors such as your general health. Your surgeon will explain how any risks apply to you. Click on the button below to find out about our treatment prices.
The Birmingham Haemorrhoid Clinic is owned by Birmingham Colorectal Limited. Company Number 11891718 Registered in England and Wales.
The Birmingham Haemorrhoid Clinic © 2019
Website built by Medmin