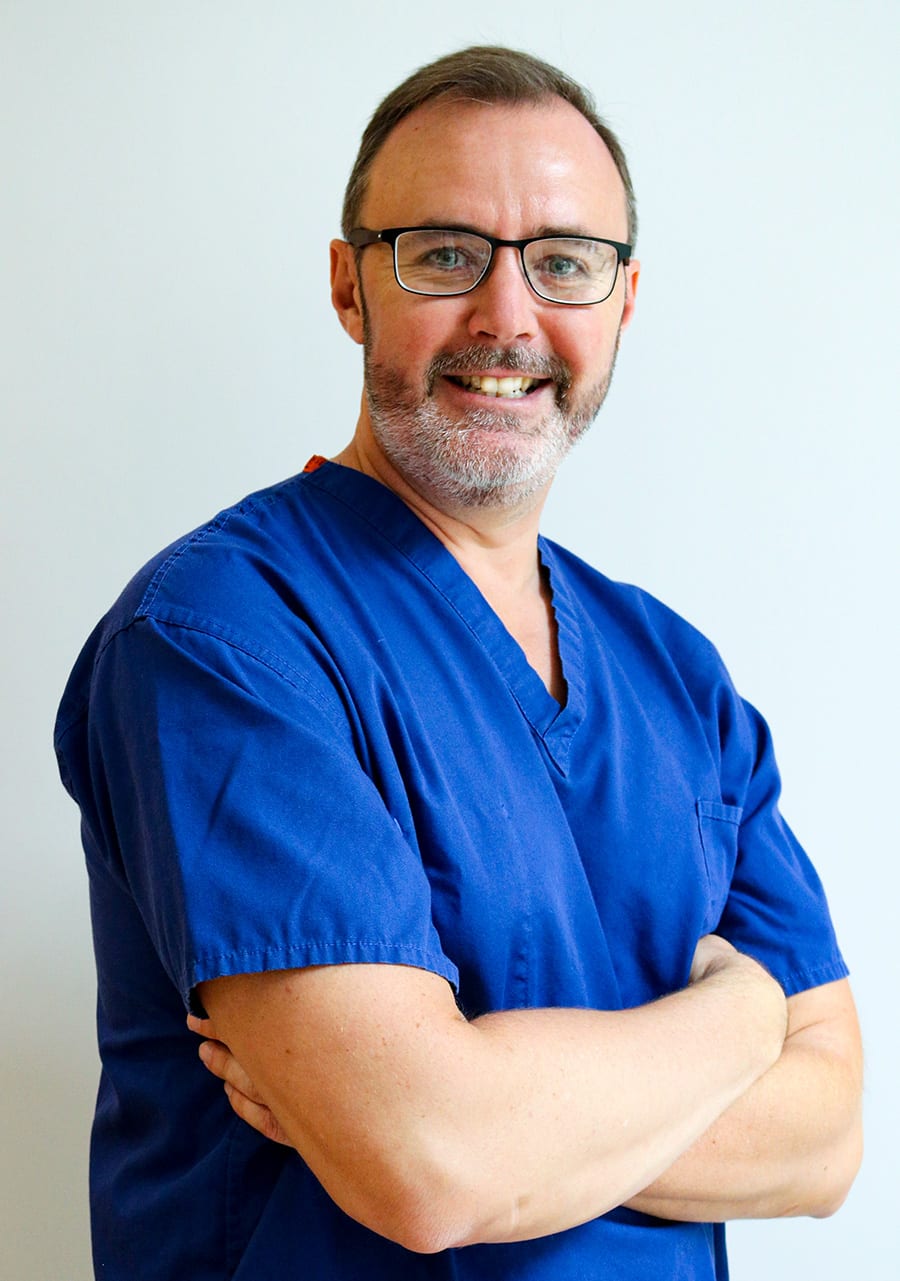 Mr David McArthur is an experienced Consultant Colorectal, General and Laparoscopic Surgeon based in Birmingham. He has over 20 years' experience treating haemorrhoids.
Mr McArthur established The Birmingham Haemorrhoid Clinic to offer a holistic approach to patients with this common and sometimes distressing condition. He recognised that although around 50 per cent of people experience haemorrhoids at some time in their lives, few seek treatment. Mr McArthur and his team aim to change that. They provide a supportive environment in which patients can talk openly about their symptoms and receive expert treatment tailored to their needs.
Career
Mr McArthur qualified from the University of Birmingham with Honours in Surgery. He was awarded an MD by the University of Warwick for his research into the pathogenesis of colorectal cancer, and later completed a fellowship in laparoscopic colorectal surgery at Leeds, where he developed a specialist interest in the management of patients with advanced and recurrent rectal cancer.
In 2011, Mr McArthur was appointed Consultant General and Colorectal Surgeon at Heart of England NHS Foundation Trust, and in 2018 continued in this role at University Hospitals Birmingham NHS Trust. At the Trust he has played a key role in furthering the provision of laparoscopic colorectal surgery and setting up a service for patients with locally advanced and recurrent rectal cancer.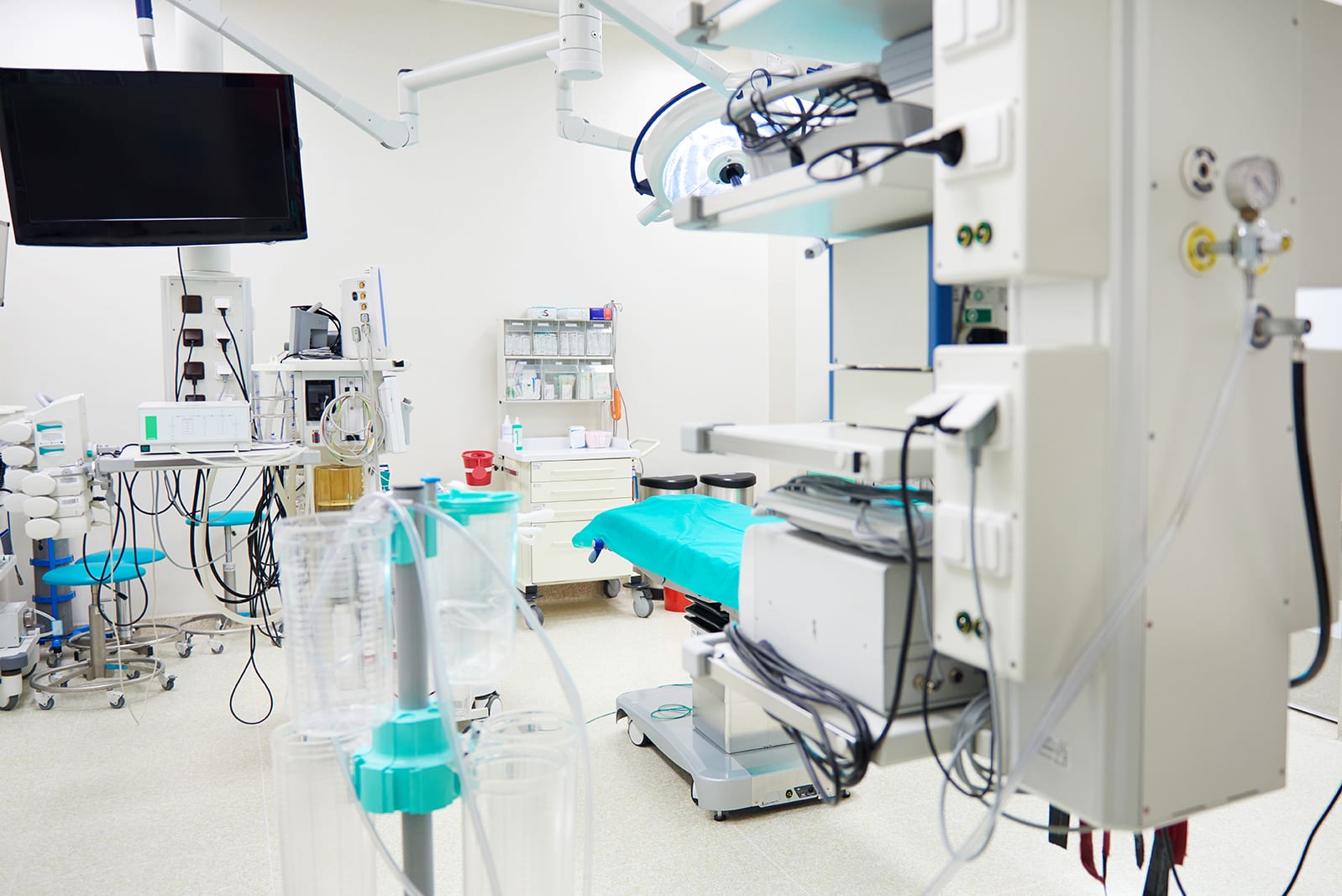 Teaching
Throughout his career, Mr McArthur has maintained a key interest in teaching, first as a lecturer in anatomy at the University of Birmingham, and more recently as course director for the Royal College of Surgeons' "Strategies in Emergency General Surgery", and the ACPGBI "M42 Coloproctology for Junior Surgical Trainee" courses. He has published widely on a variety of colorectal and general surgical conditions and has presented at numerous international and national meetings. Mr McArthur sat on the Council of the Association of Coloproctology of Great Britain and Ireland from 2016-2019.
General Medical Council Number: 4502757
What our patients say
We take pride in our work, and patient satisfaction is very important to us. Thank you to everyone who has taken the time to gift us with feedback and words of thanks.
"I made an appointment with David McArthur when my perianal abscess kept returning after several operations over the past years. I luckily saw him on the same day as making my initial enquiry and he was very thorough in explaining my exact problem and gave me clear next steps. I was seen for an MRI quickly and the results came back quickly too. When the results came back David explained exactly the procedure I should have to give me the best chance of not having a flare up again and the potential risks. On the day of the operation David came to see me before and run over the operation and risks again. My recovery was quick and there were no complications and I am really pleased to say I've had no further issues so far. Out of the many surgeons and doctors I have seen about this issue, David was the most helpful and I could put my complete trust in him. Thank you David!"
"From the first consultation through treatment including a colonoscopy and banding of the piles the respect and quality of the treatment I received from David and all of his staff was exceptional."
"I was extremely nervous as I was not sure what to expect, but I needn't have worried, as from the moment I entered the treatment room I was put at ease by Mr McArthur and the nurse."
"May I take this opportunity to personally thank you and your team at Spire Parkway for the professionalism, care and comfort during my recent treatment and wish you all the best for the future."
"The whole process of my treatment was very professional and I felt at ease from start to finish, out of all my experiences within hospitals & private hospitals I can truly say that David McArthur and the rest of the staff went above and beyond.
This is the most successful treatment I have had and it really has changed my life (mentally and physically).
David knew exactly what I needed from my consultation and I was booked in for surgery within a week.
The recovery process was genuinely speedy and comfortable, David sent me a letter within a month for a check up.
I cannot thank David enough and I would highly recommend him."
The Birmingham Haemorrhoid Clinic is owned by Birmingham Colorectal Limited. Company Number 11891718 Registered in England and Wales.
The Birmingham Haemorrhoid Clinic © 2019
Website built by Medmin